Superheroes of the Deep
Isabella Beyer (IB-Creations, Germany).
http://www.isabellabuczek.com/
DESCRIPTION:
The concept idea is to bring special features of three very particular deep sea animals, who have been chosen very carefully, into the light by presenting them as super heroes.
These features are quite bizarre and surprising allowing an unusual surviving in the deep sea.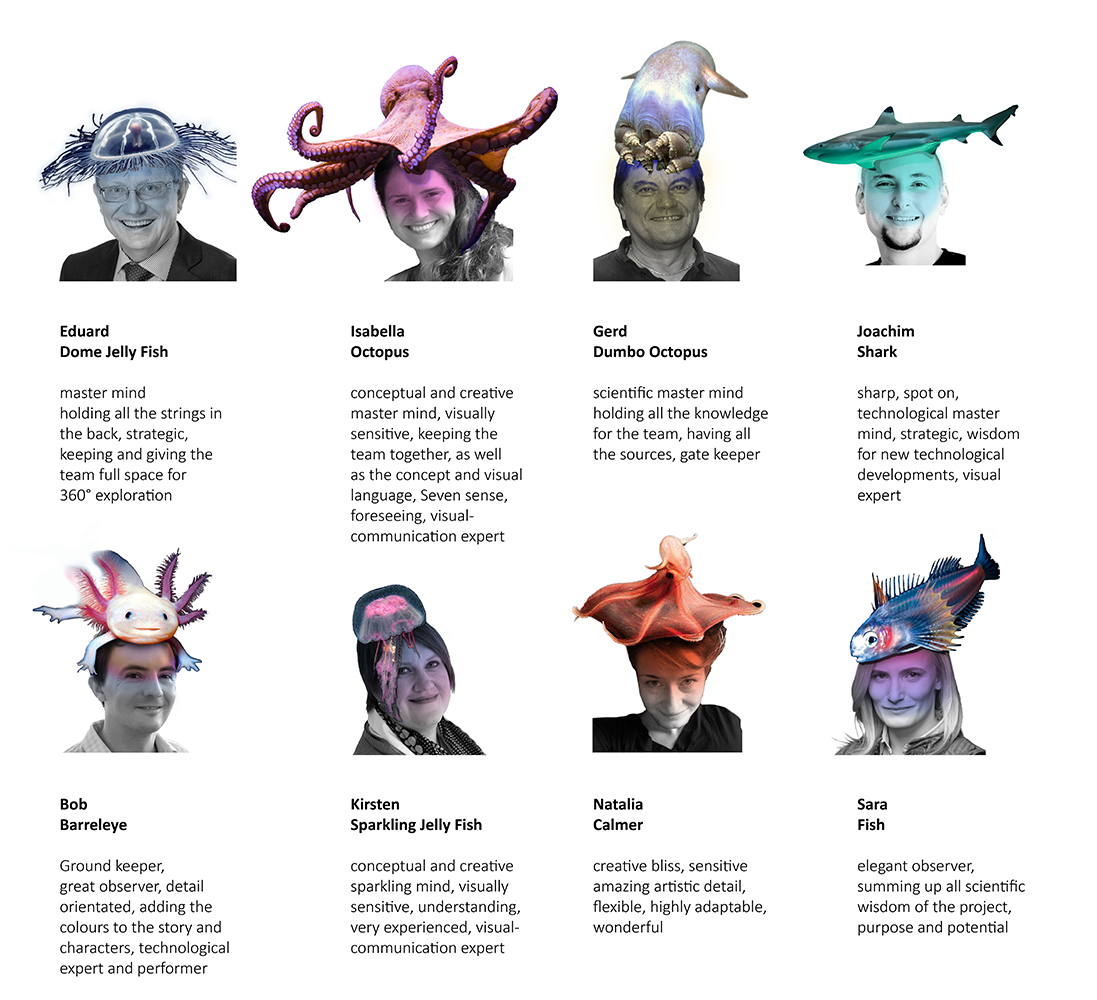 Isabella Beyer
Head of Production, Art Direction, Concept
Joachim Perschbacher
Technical Direction
Michel Magens
Art Direction
Bob Weber
3D Animation
Benno Jonitz
Video-Documentation
Project Management:
Eduard Thomas
Direktor des Zentrums für Kultur- und Wissenschaftskommunikation (FH Kiel)
Dr. Gerd Hoffmann-Wieck
Kommunikation und Medien (GEOMAR)
BIOGRAPHIE:
The film producer, 3D science visualizer and qualified designer, Isabella Buczek, was born in Szczecin, Poland and grew up in the Hansa city Lübeck, Germany. As a member of the International Planetarium Society (IPS) and a member of the European Collaborative of Science Centers and Museums (ECSITE) most significant for Isabella Buczek and her work is to awake(!) our soul and spirit showing our place in the world from a different perspective – giving a new orientation with a wider horizont and the belonging responsibilities.
Balance-Unbalance 2017
Balance-Unbalance (BunB)
is an International Conference designed to use art as a catalyst to explore intersections between NATURE, SCIENCE, TECHNOLOGY and SOCIETY as we move into an era of both unprecedented ecological threats and transdisciplinary possibilities.
Today Upcoming Events
No upcoming events for today
15 Next Events
No upcoming events for today