Balance-Unbalance 2017 is pleased to welcome its Guest Speakers: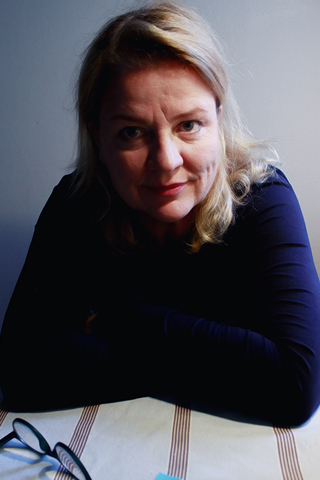 Laura Beloff
Dr. Laura Beloff (DK/FI) is an internationally acclaimed artist and a researcher. Research interests include practice-based investigations into a combination of information, technology and organic matter, which is located in the cross section of art, technology and science. Additionally to research papers, articles and book-chapters, the outcome of her artistic research is in artworks that deal with the merger of the technological and biological matter and intelligence. The research engages with areas such as human enhancement, biosemiotics, biological matter, artificial life (AL) and artificial intelligence (AI), robotics, and information technology in connection to art, humans and society. She was Professor at the Art Academy in Oslo 2002-06, Visiting Professor at The University of Applied Arts in Vienna 2009, 2011, a recipient of a prestigious 5-year artists grant by the Finnish State 2007-11, and currently she is Associate Professor and the Head of PhD School at IT University in Copenhagen.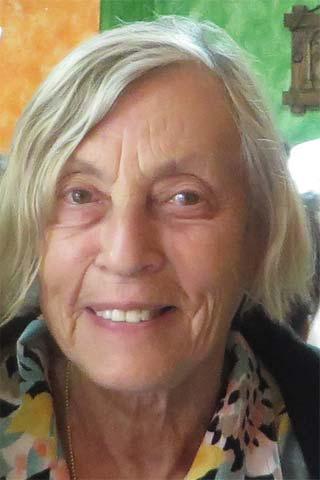 Nina Czegledy
Nina Czegledy: artist, curator, educator, works internationally on collaborative art& science& technology projects. The changing perception of the human body and its environment as well as the paradigm shifts in the arts informs her collaborative projects. She has exhibited and published widely, won awards for her artwork and has initiated, researched, lead and participated in forums and symposia worldwide. Czegledy lectured internationally and developed and co-organized numerous educational forums and workshops for educational institutes and international symposia such as ISEA, the Media Art Histories conference series and other forums.
Presentation details: Eco Art: art is life and life is embedded in nature.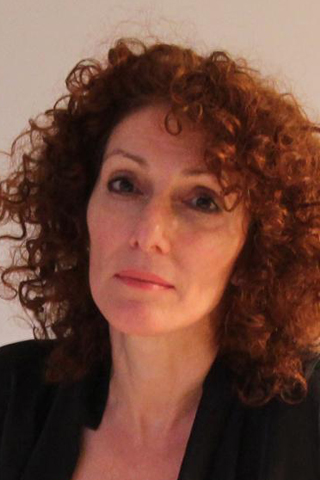 Carmela Cucuzzella
Dr. Carmela Cucuzzella, is an Associate Professor in the Design and Computation Arts department and is holder of the Concordia University Research Chair in Integrated Design, Ecology and Sustainability for the Built Environment (www.ideas-be.ca). Her research work is framed within the broad domain of design studies where she investigates questions of sustainable design for urban living. Her varied background and expertise in environmental and social life cycle analysis, in green building rating systems, and in design and architecture, allows her to adopt a framework revolving around design's interrelated dimensions of the cognitive-instrumental, the moral-practical and the aesthetic-expressive forms of conception and discourse.
Presentation details: CoLLaboratoire: Activating Ecological Knowledge through Community Design Experiments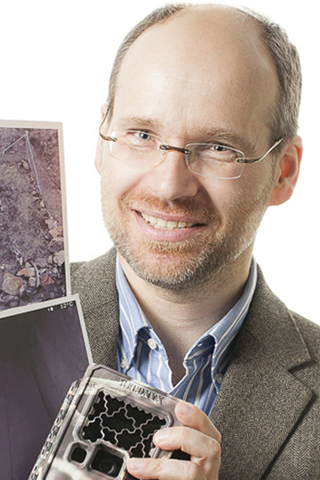 Jochen Jaeger
Dr. Jaeger received his PhD from the Department of Environmental Sciences at the ETH Zurich (Swiss Federal Institute of Technology). He held a position at the Centre of Technology Assessment in Baden-Württemberg in Stuttgart, Germany, and lectured at the University of Stuttgart. In 2001, he went to Canada as a postdoctoral fellow with Dr. Lenore Fahrig in her Landscape Ecology Laboratory at Carleton University, Ottawa, funded by the German Academy of Natural Scientists Leopoldina. From 2003 to 2007 he was back in Zurich at the ETH as a research associate and was funded by the German Research Foundation DFG, the Swiss National Science Foundation SNF, the Swiss Federal Roads Authority, and the Swiss Federal Office for the Environment. His two last larger projects in Zurich were on the degree of landscape fragmentation and the degree of urban sprawl in Switzerland as indicators for the Swiss Monitoring System of Sustainable Development (MONET). He joined Concordia University in July 2007. In addition to his position at the Department of Geography, Planning and Environment, he is an affiliated member of the Department of Biology.
Presentation details: Transdisciplinary research: Why is it still so rare, and why should we care?
Andrew Kruczkiewicz
Andrew is interested in the role of satellites and remote sensing technology for sector-specific applications. This includes developing algorithms to detect and map spatial and temporal patterns of precipitation, temperature and other climatic variables and analyzing their impact on agriculture and public health. He is also interested in the intersection of the social and physical sciences, especially pertaining to the integration of remote sensing into early warning systems for extreme events such as floods, storm surge from tropical cyclones, wildfires and landslides. At the IRI, Kruczkiewicz is part of the Environmental Monitoring Program and aids in the development and integration of environmental remote sensing products into early warning systems for human health, agriculture and natural disasters. For the Red Cross Red Crescent Climate, he is holds the position of Science Advisor, specializing in flood risk management and exploring innovative approaches to communicate climate risk.
Presentation details: Climate and Art: Timescales and Extreme Events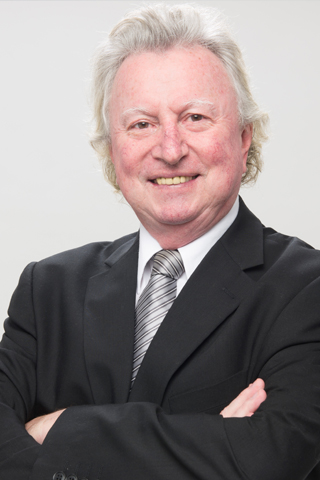 Luis Szaran
LUIS SZARAN "Artist for Peace of UNESCO": He studied music in Asuncion, Paraguay and later at the Conservatoire Saint Cecilia of Rome. He had Massimo Pradella, Piero Bellugi, Franco Ferrara, Hans Swarowsky and Luciano Berio as teachers.
Director of the Symphonic Orchestra of Asunción (OSCA), and of the Zipoli Ensemble of Venice. He conducted prestigious orchestras in South America, USA and Europe. In recent seasons his compositions were premiered by the Berlin Symphony Orchestra, the Orchestra Sinfonietta of Paris, the Turin Philharmonic Orchestra and the Venice Philharmonic Orchestra. In 2002, and as a social entrepreneur, he founded the program of social-community integration through music, Sonidos de la Tierra, aimed at children and young people of limited resources. In 2006, he founded the World Orchestra "Weltweite Klänge" in Nurenberg, Germany. In 2008, he was elected by the American University as one of the 12 most outstanding leaders of Paraguay.
Presentation details: New Sounds for Non-Formal Music Education